Notary and Fingerprinting Services
in Delray Beach
Mobile Notary in Delray Beach
Delray Beach is a famous destination city for tourists and Florida residents alike. Considered to be among the most fun towns to visit in the entire country, Delray Beach offers no shortage of entertainment. The streets of Delray are lined with top-notch restaurants, a colorful array of places to shop, and the town even includes parks, gardens, and cultural heritage museums for those seeking an interesting day out that does not have to involve bar hopping. At the center of Delray's entertainment hub is the Delray Beach Marketplace, a large building that features numerous smaller restaurants housed inside, a full-service bar located in the center of the main floor, and a second bar and lounge area on the top floor where you can hang out or even host private events. With so much to do and so many unique experiences to be had, it's no wonder that Delray beach is one of Florida's most famous cities and an absolute must on anyone's destination list when taking a trip to the sunshine state. Just as there are countless people including Delray Bach in their travel plans, there are many people who also call Delray Beach their home. Behind all of the daily bustle and lively nightlife, Delray Beach is a relatively small town that still manages to house nearly sixty-seven thousand people. For the people who call Delray Beach their home, or for those looking to settle down and never leave the tropical paradise, there will be legal matters that must be attended to. When life happens, the services of a licensed notary in Delray Beach are often needed to ensure that any legal documents that need signing are done properly and quickly to get you back to your daily routine. Whether you need to apply for a new job, buy a home, get married or divorced, or need copies of existing legal documents, Notary Plus More is proud to serve the people of Delray Beach with integrity and professionalism.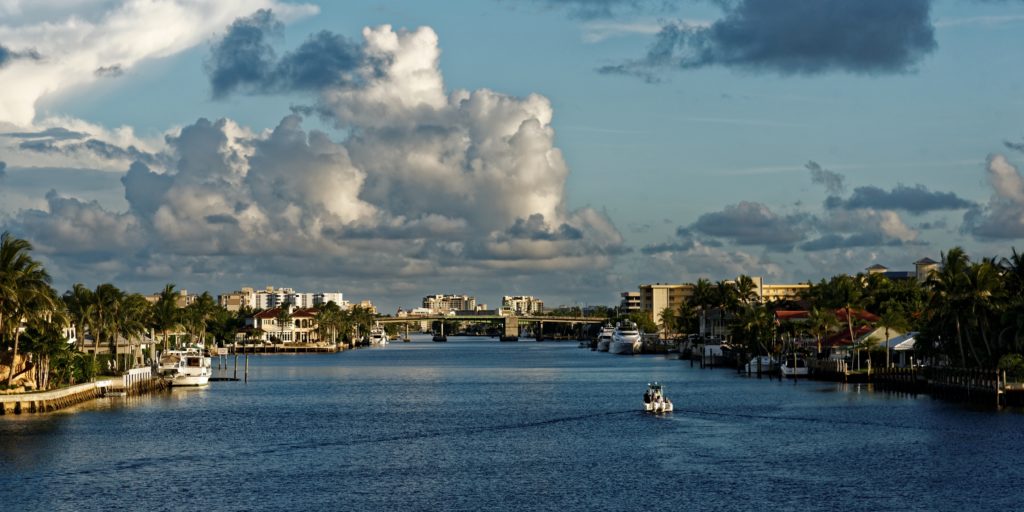 Notary Services in Delray Beach
Delray Beach is a coveted area to call home for many lifelong Florida residents and newcomers to the state who want to take advantage of Florida's pristine, tropical beaches. If you are one of those people who has fallen in love with all that Delray Beach has to offer, buying a home and getting a job are likely on your to do list. When looking for a new job, a potential employer will give you an employment contract before you can officially call yourself part of the team. This employment contract, which legally ensures that your employer will provide you with all you have been promised, will need to be notarized by a Delray Beach notary public. Another set of legal documents that will require the services of a licensed Delray Beach notary are the documents involved in the purchase of a new home. Notary Plus More has licensed, professional notaries on staff to make sure that all your legal documents are properly signed and stamped in order to be considered legally binding. Our notary services are available in person at our convenient location in Boca Raton, just a short drive from Delray Beach. If for any reason, the trip to Boca Raton is inconvenient, Notary Plus More also offers mobile notary services for Delray Beach where one of our notaries will come to your house for the signing to provide you with an added level of convenience. To further extend the convenience of our services, we also offer digital notary services to get your documents signed and notarized via the internet.  
Fingerprinting Services in Delray Beach
With no shortages of businesses serving the community in Delray Beach, you may find your eyes lingering on a Help Wanted sign in the window of one of the numerous Delray Beach establishments that proudly serves the community and makes Delray the entertainment hub that it is. Fingerprinting, while most famous in the context of booking criminals, is also commonly used for routine background checks that are performed during preemployment screenings. Just as you want to make sure that your employment contract is legally binding to make sure you receive the pay and benefits promised to you, employers want to know exactly who they are hiring, both for their safety and the safety of their team. Fingerprinting is used in employment background checks to give employers a clear picture of whether or not their potential hire has a criminal history, both on the state and federal level. Another reason for Delray Beach fingerprinting services is if you, like many Floridians, wish to obtain a concealed carry permit. Fingerprinting in Delray Beach is used when an individual seeks to obtain a concealed carry permit by allowing the same type of background check as an employer would run, they want to know that they are not issuing a weapons permit to someone who has a history of criminal activity. Notary Plus More is proud to be able to offer all your potential fingerprinting needs for both card and digital fingerprinting in Delray Beach.