Fingerprinting & Background Checks
Notary Public
A notary public is an impartial witness in performing fraud-deterrent acts related to document signing.
Notary Signing
A notary signing agent or NSA is a Notary who is trained to handle loan documents.
Mobile Notary
Travels to customers location to perform notary services. We service Palm Beach and Broward County.
Remote Online Agent (RON)
An agent who notarizes legal documents electronically and remotely via a secure end-to-end encryption.
Background Check
Background Screening/check - is a process a person or company uses to verify a persons identity.
Fingerprinting
We provide a wide variety of fingerprinting services including FBI Fingerprinting.
Electronic Notary
Electronic notary or eNotary service is secure electronic notarization functionality for notaries public.
We pride ourselves on honesty and integrity. We believe the work we do is an asset to the community by adhering to the standards set forth by the state.  Notaries are barriers against fraud and our work is essential to the community and the economy. 
Notaries are public officials appointed by the Secretary of State. There are certain laws, outlined in Florida Statutes governing what acts a notary can and cannot perform. Below are list of things notaries are not authorized to do in the State of Florida.
We  stand by these guidelines.
May not notarize a photo.

May not notarize a copy of a birth certificate, any other vital statistic document, or any public record (i.e. marriage license).

May not certify a translation of a document from one language to another language.

May not provide signature guarantees.

May not certify the authenticity of objects, such as art or sports memorabilia.

May not judge contest or certify contest results.

May not certify an individuals residency or citizenship status.

May not prepare legal documents or immigration papers.
Dr. Reverend Michel Salomon
Senior Pastor, Faith Temple Church of Boca Raton
Using the Notary Plus More, LLC services, my experience with them has been very professional, friendly, fast, and simple.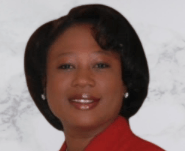 Nicole Reyes-Sime
CEO and Founder of CAPIDS
CAPIDS has used the services of Notary Plus More, LLC., on several occasions to notarize legal documents, and we are pleased with their services. Their fees are reasonable, their staff is professional and courteous, and they are punctual. I will continue to use their services and refer anyone who needs a notary.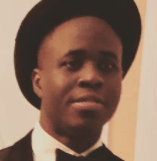 Alain Deltor
Chief Financial Officer, SCAPS Medical, LLC
Our firm has been using Notary Plus More's services to do background screenings for our current and future hires. Their services are reliable and cost-effective. We thank the staff for their professional services.