Notary and Fingerprinting Services
in Boca Raton
Boca Raton is a scenic and upscale city that is loved for its picturesque, sandy beaches and clear ocean water. Boca Raton residents and visitors also enjoy a variety of exquisite restaurants, well-maintained golf courses, and other exciting and fun attractions. At the center of Boca Raton's entertainment district is Mizner Square, where you can have dinner, do some shopping, and even play a few games of bowling all in the same place. Boca Raton's lively environment with businesses as far as the eye can see means that employment opportunities abound, and small businesses are smart to set up shop in this gorgeous city. Boca Raton's beautiful scenery and breathtaking beaches also make the city a prime wedding destination spot. Amidst the excitement of couples looking forward to marriage and pride of business owners sharing their passions with the Boca residents and visitors alike, the need for required legal services remains a part of the process. Businesses and couples or individuals will likely require the services of a fingerprinting or notary at some point. Businesses will need to perform background checks for potential new employees, possible fingerprinting of new employees if the industry requires it, and notarizing of legal documents in order to get started and continue running smoothly. Couples seeking to be married in the beautiful city of Boca Raton will need marriage certificates issued, families living in Boca will need to deal with legal documents such as wills, and individuals may have other documents needing to be notarized when making big life changes such as buying a house. Whatever the case may be, getting your legal documents notarized in Boca Raton is simple with Notary Plus More, located conveniently in the city of Boca that we so proudly serve.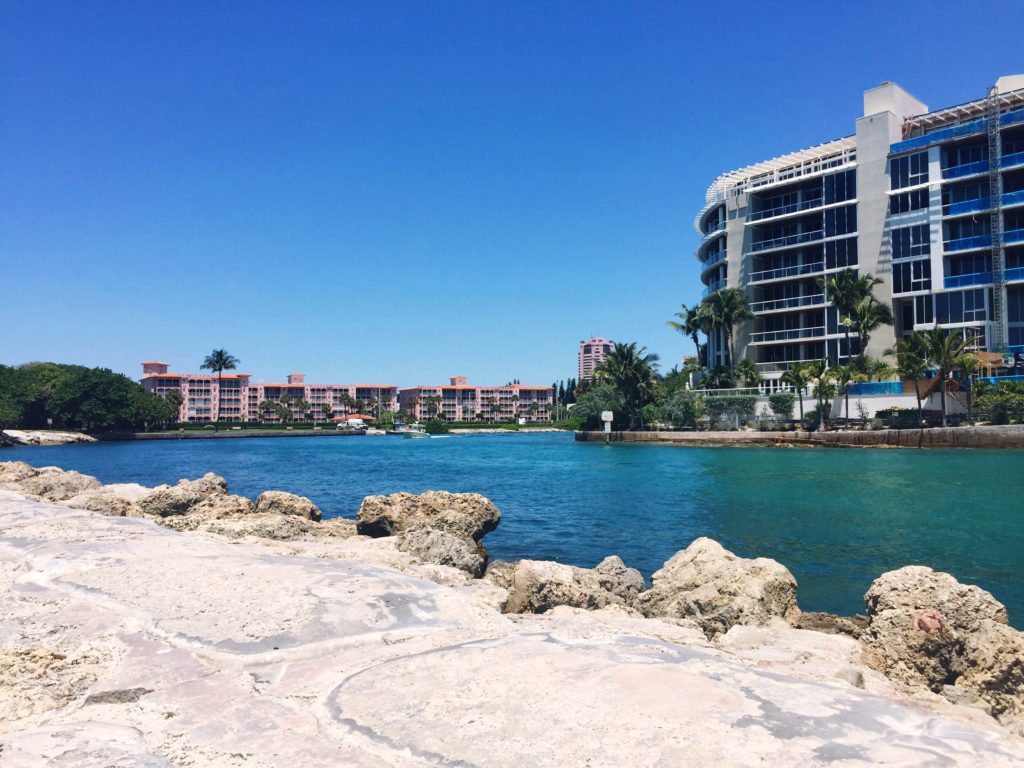 Notary Services in Boca Raton
Notary services in Boca Raton are not the first thing people tend to think about when starting a new business, getting married, buying a new home, etc., but they soon become an integral part of the process in any legal dealing. Documents need to be notarized in order for the government to recognize them as legally binding. Notarizing means that the signing of the documents was witnessed and signed off on by a licensed notary, an individual who acts as a nonbiased third-party witness. Boca Raton notaries ensure that all parties involved in the signing are who they say they are and are signing willingly with no evidence of coercion or inability to understand what they are signing. Notary Plus More is conveniently located in the city of Boca Raton, so local business owners, couples, families, or individuals needing notary services for any important life event requiring legal documentation can enjoy how easy the notarization process is. Boca Raton notaries are involved in the life events of people more than they often realize. Notaries in Boca Raton can be needed when someone gets married, divorced, buys a house, gets a new job, writes a will or assumes power of attorney, if copies of existing legal documents need to be made, etc. There are many reasons why someone might need a notary, and legal processes can sometimes be tedious, complicated, or difficult. Notary Plus More does our part to make at least part of the process smooth. If coming into the office is not convenient enough, Notary Plus More also offers mobile and electronic notary services in Boca Raton, so everything can be done online or from the comfort of your own home. 
Fingerprinting Services in Boca Raton
Fingerprinting services in Boca Raton are not only needed when someone breaks the law. In fact, there are several reasons fingerprinting services may be required that have nothing to do with getting arrested. Firstly, in Florida, fingerprints are needed in order to obtain a concealed carry permit. Many people feel safer when they are able to carry a firearm with them, though no one hopes they ever have to use it. Without getting fingerprinted, you will not be able to obtain a concealed carry permit in the state of Florida. Another reason someone may need to be fingerprinted is as part of a background check for a new job. Some employers will require potential hires to get fingerprinted as part of the background screening process, checking the fingerprints against both FBI and state level criminal databases to provide a complete picture of a potential hire's criminal background. Fingerprinting and background check services in Boca Raton offered through Notary Plus More are a fast and convenient way to fulfill any and all Boca Raton fingerprinting requirements quickly are professionally. Notary Plus More offers physical and digital fingerprinting services to provide the most comprehensive service possible. If you find yourself needing fingerprinting services in Boca Raton for a concealed carry permit or for a job application, Notary Plus More is available to help. The process is quick, easy, and can help you with the requirements necessary to protect yourself with a concealed weapon or even help you land the job of your dreams.